Buying a Ford Ranger
If you've spent any time on the roads in Australia, whether you're in the busy city streets or uneven outback roads, you've probably noticed how much Aussies love the Ford Ranger. In fact, the Ford Ranger XLT is now the most popular new vehicle in Australia, trailing behind only the Toyota HiLux.
Considering how much Aussies love having their dual-cab ute, it's not hard to see why there are so many people considering buying a Ford Ranger of their very own. But what makes them so useful, and what kind of driver is served best by buying one?
First, let's start with the looks. Following a recent update, the Ranger has managed to blend both modern curved edges and aerodynamic design with an undeniable aggressive American style that people want when they buy a Ford.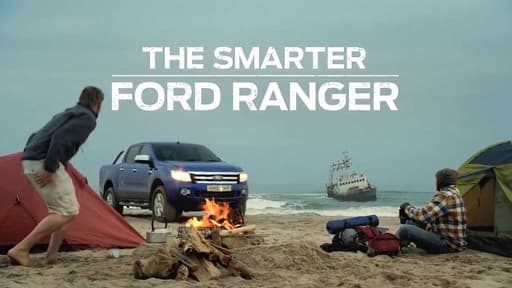 The looks aren't the only thing that's macho about this car, either. From an off-roading perspective, there's a switch-operated system where you can change from the standard 2H rear-wheel drive to 4H or 4L whenever you deem fit. The Ranger features a wading depth of 800mm and a clearance height of 237mm, and a top-notch hill-descent control system, this car has the size and control to get up and over almost anything. Beyond that, the Ranger's chassis system irons out bumpy roads better than just about any competitor currently available.
It also holds its own quite well on the worksite. Not only does it have the ability to go up and down and over with ease, it can also carry quite a bit while doing it. It has a 3.5-tonne braked trailer tow rating and the bed liner isn't half bad either. The bed comes with a 12V socket and tie-downs. The tub itself measures our to 1549mm long, 511mm high at the sides, and 1330mm wide at the tailgate. It'll offer you quite a lot of room to lug whatever you need to move.
Ford Ranger as a Family Vehicle
If you're not planning on spending too much time on rocky roads, the Ford Ranger can definitely still be considered a viable option. More and more, utes are becoming not only work vehicles, but family vehicles as well. Perhaps the best thing the newest Ranger has to offer is just how versatile it is and how easy it is to live with, no matter what roads you drive the most. In fact, with the dual-cab, the only thing you'll have to remind yourself that you're in a truck and not a standard SUV is that the Ford Ranger has opted to cover much of the interior in workman-friendly low-grade plastic. It's not the most luxurious material to use lining the dash and doors, but it is easy to clean and perfect if you plan on letting your kids ride along from time to time.
An 8.0-inch touchscreen running SYNC 3 software comes standard on the Ford Ranger XLT. Even more impressive, perhaps, is that the voice recognition system has conversational voice control that can understand even the toughest ocker accent. Beyond that, you'll get the benefits of digital radio, satellite navigation with traffic management including, Bluetooth and USB compatibility and the ability to sync with Apple CarPlay and Android Auto.
The interior also offers a powerful climate control that will even be able to handle the hot Australian summers, a rear-view camera, rear and front parking sensors, and automatic headlights.
The front cabin is might comfortable, and even though the Ranger is a truck, the rear seats are quite spacious as well. They are very usable with good under-thigh support, fantastic headroom and sufficient legroom for even the tallest passengers. If you need extra space for storage, the rear seats fold up to reveal in-floor plastic bins.
Another fantastic thing that the Ford Ranger has to offer is just how great this truck gets by on city streets. While it's certainly built to be able to handle even the toughest roads, this automobile also excels in terms of simplifying city driving.
The electric-assisted power steering makes it a breeze to take tight turns and change lanes and while active safety aids such as driver assist and lane-departure warning do cost extra, they are readily available for you if you want that added help while driving busy streets during rush hour.
Performance of 2018 Ford Ranger
Finally, let's break down what's under the bonnet. The engine should be familiar to any ute buyer by now. It's the trusted 3.2-litre five-pot turbo-diesel. It's paired with an automatic transmission that has a manual mode. As for power, it's got 147kW at 3000rpm and 470Nm of torque. In terms of fuel efficiency, the Ranger boasts an 8.7L/100km fuel economy. With its 80L tank, the Ranger offers you a range of approximately 900km.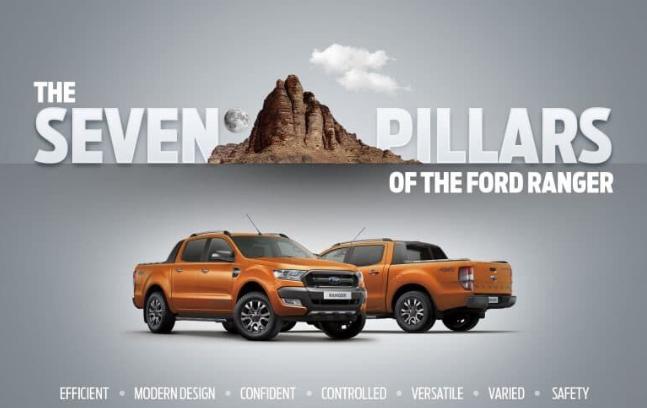 Finally, when it comes to warranty, the Ranger comes with a three-year, 100,000km warranty, though you can increase that to six years and 200,000km if you are willing to pay an added fee.
Overall, it's quite clear why the Ranger is so dang popular. From its SUV-like interior and top-notch infotainment, to its ability to traverse even the toughest roads, this is truly a do-it-all ute for both the working man and the family man.
Put all that together and it's no surprise why the Ford Ranger is one of the most popular cars on the Australian market right now.