How to Improve Your Credit With a Car Loan
Living with bad credit can be hard. First off, chances are pretty good you're dealing with some form of debt. This causes anxiety, stress, and of course impacts your financial freedom and autonomy. Beyond that, living with bad credit is also difficult because it makes things like applying for all different types of loans really hard. This can make it feel impossible to get a new car, move into a nicer apartment or home, or even enroll in higher education.
Once you've got bad credit, building it back up can be a long, tireless slog. There is one way, however, that has been proven to work for a number of Australians. That way is working to repair your credit with an auto loan.
How to fix bad credit
The only real way to improve a poor credit score is to change your ways and prove that you have acquired positive borrowing practices. In terms of securing a loan, this might seem somewhat difficult. Who's going to give you the opportunity to prove that you have learned how to borrow responsibly when all can see in your credit history is the opposite?
Luckily, there are lenders across Australia who are willing to work with individuals to secure a car loan even if their credit history isn't all that great.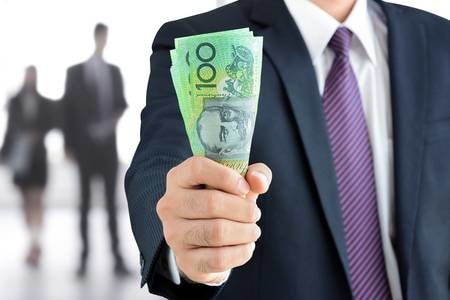 How to prepare for a Bad Credit Car Loan
Before you do anything – before you even take a look at your credit score – figure out how much you can afford if you were to take on a new monthly payment related to any potential car loan. Don't employ wishful thinking, after all that kind of thinking probably accounts for some of your credit issues anyway. Calculate a real, conservative number that you feel comfortable with and make it a priority to find a loan that fits your financial needs. If you're hoping that this car loan can help to set you down a path to a better credit score, you need to make sure that you are borrowing money that you realistically pay back.
Another tip is to start saving as much as you can to put down as your down payment. Putting money down at the onset will help you obtain a loan with better rates.
Find yourself a car loan
Once you're ready to go get yourself a loan, shop around for several lenders in Australia who are offering the kind of financing you want in order to find the best deal. Flexible repayment plans are a plus, but be prepared for your monthly payments in a responsible way. If you really want this car loan to help you improve your credit, you're going to have to make your payments on time every time. Please see our section on a list of Australian banks and lenders that offer car loans.
Some customers who are seeking a bad credit car loan have a better experience with some of the banks rather than others. Be mindful thought when shopping around, as the more hits or enquiries there are on your credit file could adversely affect your chances of obtaining a loan. One way that some readers have found useful is to obtain a copy of your credit report from Equifax, and offer to send that report to lenders rather than have them pull another enquiry which may further impact your bad credit. 
Being late or missing payments will surely have the adverse effect on your credit score. What's worse, if you opted for a secured car loan, you could also lose the car you just bought!
In the event that you begin making more money for one reason or another, remember that it is okay to make extra payments towards your loan, but do not pay it off too soon. In order to get the most out of your loan from a credit score standpoint, you're going to want at least 12 months of consistent repayments. This will ensure that once you have paid off the loan, you have quite a bit of history of responsible borrowing to reference.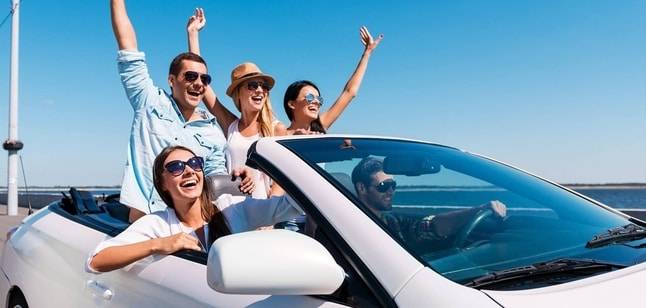 One tip after obtaining a bad credit car loan
Several months after you take out your loan, make sure to go and check out your credit file to be sure that your new loan is present. If it is not present on your credit file, talk to your lender to make sure that they are sending the relevant information to credit reporting agencies. This will make sure that you are able to prove to other potential lenders that, despite your potentially not-so-great overall credit history, your more recent credit history is far more responsible.
Some considerations for your bad credit car financing
If you're ready to commit to being responsible about making payments, you should also have to learn to be responsible about which loan you end up choosing. There are several factors you'll definitely want to consider before you take the final plunge and take out a loan.
Reporting: As mentioned above, make sure that your lender reports to credit agencies regularly. This is the only way for you to get the benefits of an improved credit score out of your car loan.
Amount: It is crucial that you remain responsible while looking for a loan and work to not over-extend yourself. Borrow only what you can afford to pay back. Do not give in to the temptation of using your loan to get a glitzy car. Get a practical, affordable car. As we previously discussed, calculate what you are able to pay on a monthly basis for your car and start from there. This will definitely help you narrow down not only the car you want, but the kind of loan you want as well.
Fees and rates: Because of your low credit score, a lender may offer you a loan that you want, but with a higher interest rate or added fees. Make sure to do your due diligence to figure out if that specific loan is still within your budget with the added fees included.
Repayments: Finally, before you sign on the dotted line, make sure that you know the ins and outs of your repayment obligation. Make sure that you're going to be able to make the monthly payments, and make sure that you have either set up an autopay, or have a monthly reminder to do so on time. Late or missing payments will without a doubt impact your credit score negatively.
While all of this may seem like more work than it is worth, it can actually be the first step to a much brighter financial future. Just make sure you're ready to do the work necessary to improving your credit score with a car loan.